Totnes Station is the main gateway to the whole of the South Hams. If you are travelling on to Dartmouth, Kingsbridge, Salcombe or other destinations why take the risk of arriving at Totnes and not finding a taxi on the rank? Pre book in advance with South West Taxis and have peace of mind that a taxi will be waiting for you upon your arrival.
All our drivers are equipped with state of the art National Rail Apps so we can keep an eye on estimated arrival times should they differ for some reason from scheduled arrival times - so we will always be there to meet you.

Phone 07803 126396 or Contact Us or e-mail enquiries@southwest-taxis.co.uk
For Rail and ticket information you can contact National Rail Enquiries on 08457 484950 or visit http://www.nationalrail.co.uk/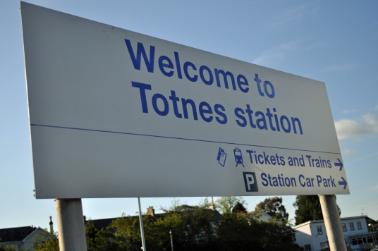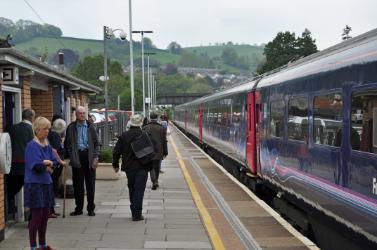 TOTNES STATION
Totnes Station has 2 platforms. South bound trains will arrive on platform 1. Trains departing for the North and London will leave from Platform 2. The main ticket office is located on Platform 1. Pre booked taxis will be located immediately behind the ticket office. To make locating your taxi an easy experience your assigned driver will stand at the exit to platform 1 with your name and destination clearly marked on a board that he will be holding up and then will be able to assist with any luggage that you may have.



The Signal Box Cafe
Situated on the platform 2 side of the footbridge, The Signal Box Cafe is open daily serving freshly prepared hot and cold meals and snacks, refreshments and newspapers. You can always be assured of a warm welcome.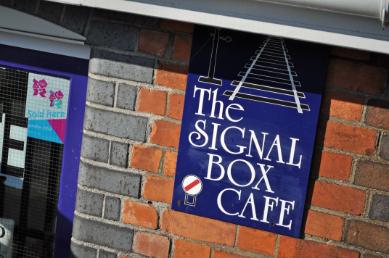 ©2019 South West Taxi Company